I started riding at 15 when I would sneek my Dad's Lambretta motor scooter out of the garage. I never got caught, and Dad never let on like he knew. When I turned 16 and obtained my driver's license, it was a moot point. I rode that Lambretta all over town. It set me on my path to motorcycling.
Jan. 23, 2015, I purchased a new Suzuki V-Strom DL650 ABS. What can I say, but that I loved my 2008 V-Strom, I had no problems buying another one.
After accessorizing it a little. This is how the V-Strom looks in February 2016.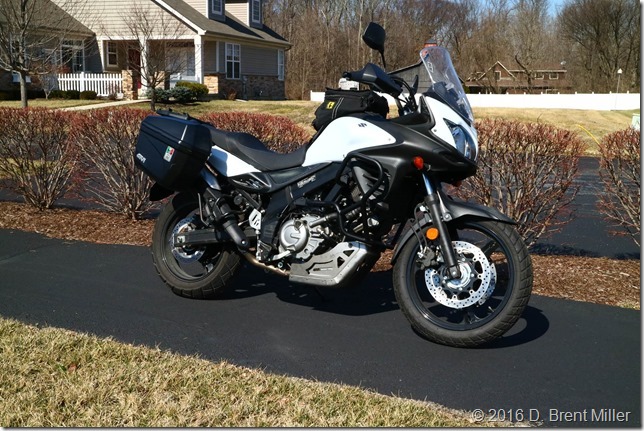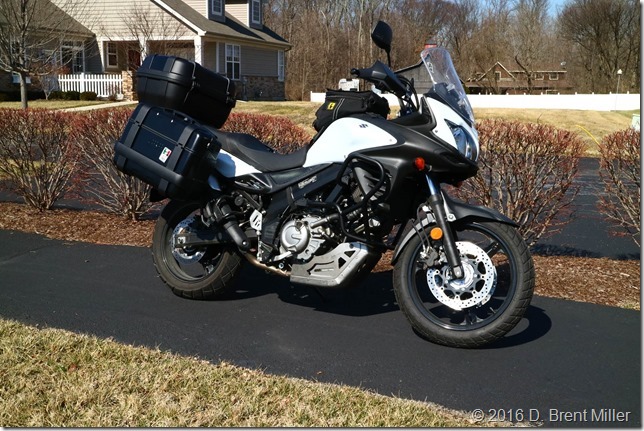 And the previous motorcycles: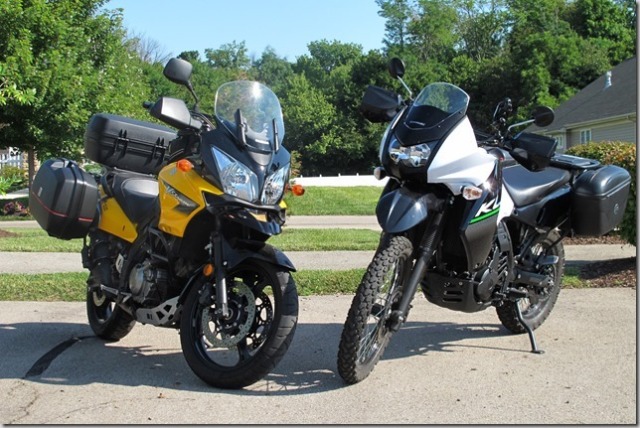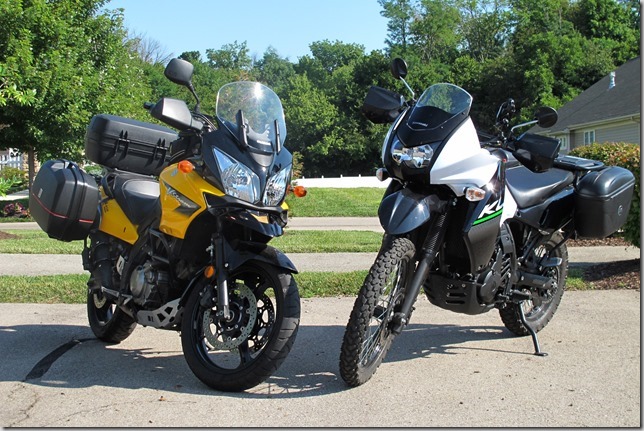 My previous motorcycles were a 2008 Suzuki DL650 and a 2014.5 Kawasaki KLR 650 New Edition. The V-Strom was a joy to ride, and the KLR was a hoot. The older V-Strom has taken me all over the USA. I expect the new one will do the same.
States visited by motorcycle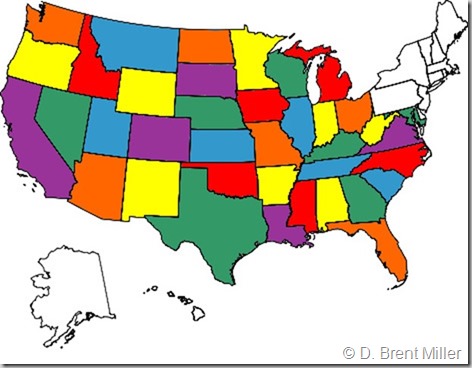 Motorcycles and travel have been a source of inspiration for me. You will find musings of travel scattered throughout the web site.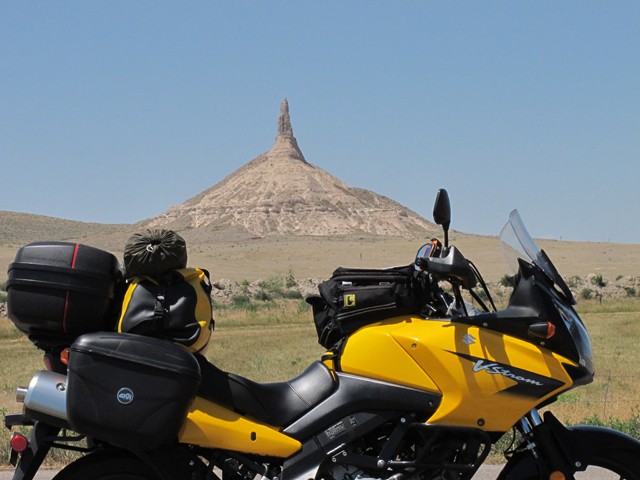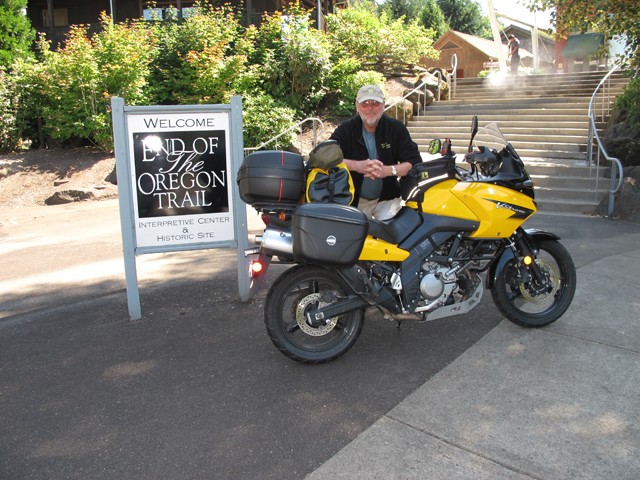 I purchased the Suzuki V-Strom DL650 in March 2008 after doing probably too much research. I set out to write a review of the motorcycle, because I had not found anything lengthy or adequate. The magazines tend to be too technical and cite the manufacturers specs. So, I wrote a review, and then another one. At more than 66,000 miles on the bike (Dec. 2014), I have not changed my mind. Originally published at Sojourn Chronicles:
Suzuki V-Strom: The First 1,000 Miles PDF
Suzuki V-Strom: The Next 5,000 Miles PDF
See you on the highway!
Brent